Andy Russell, former star linebacker for the Pittsburgh Steelers, and his wife, Cindy, have announced that Stacie Gaul, PMP, Associate Vice President of Capital Planning, Projects, and Facilities at Evangelical Community Hospital has joined the Central Susquehanna Region Russell Charitable Foundation Advisory Council and will help direct their future program initiatives and long range planning strategies.
In making their announcement the couple said: "We are especially pleased that Stacie will join our Susquehanna Valley Advisory Council endeavors and share her considerable experience and expertise as part of our planning processes and assist in effectively and efficiently helping to orchestrate a focused approach related to our our interests and community concerns. Stacie has a compelling history of community service and corporate accomplishment which adds additional depth of leadership to our Advisory Council" the Russell's commented.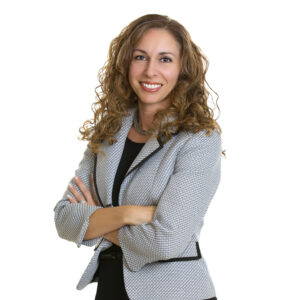 In Stacie's role at the Hospital, she provides leadership and oversight of Hospital facilities including new construction and renovation projects including overseeing real estate management. Stacie has been a vital member of the Evangelical family of employees since 2009 serving first as a Project Manager, then as Director of Project Management, before advancing to her current role. She is a certified Project Management Professional.
In addition to her professional experience, Stacie is a 2019 graduate of Leadership Susquehanna Valley (LSV). One of the projects in which she participated during her time with LSV was the creation of a video introducing and promoting the concept of Everyone's Playground. That video can be viewed here.
In 2018 Andy and Cindy Russell, frequent visitors to the Central Pennsylvania region, agreed to establish  a regional office their Foundation in Lewisburg and named Fritz M. Heinemann of Kratzerville their Regional President with responsibility to manage the office and coordinate any initiatives that might ultimately be undertaken by the Foundation.
In 2019, in coordination with the Penn Township Supervisors and the East Snyder Regional Recreation Association, the Foundation undertook a $500,000 fund drive with the purpose of establishing an all inclusive, barrier free, playground specifically designed for those with special need and other physical and cognitive disabilities. In the spring of 2020 the playground was officially dedicated and named "Everyone's Playground" located at the East Penn recreation complex on University Avenue in Selinsgrove.
"The successful accomplishment of raising the funds for Playground and then the completion of the facility was a remarkable achievement and I was pleased to be of the project" said Ms. Gaul "and now I look forward to continuing my involvement with the Russell Foundation Advisory Council and assisting with whatever might be in the future. Andy and Cindy are wonderful friends and advocates for the Valley and their commitment to our region is not only exciting but a special gift that benefits all who call this region home" she commented.
Members of the local Advisory Council include: Andy and Cindy Russell, Founders. Kendra Aucker, CEO, Evangelical Community Hospital, PA State Representative Lynda Schlegel Culver and Past Bucknell University President, Gary Sojka and his wife, Sandy, as Honorary Co-Chairs.
Other directors include: Simona Napoli Lovik, Council Chair, former PA State Representative Russ Fairchild, Co-Chair, and Art Bowen, Freddi Carlip, Stephanie Derk, John B. Fischer, Mark Monaghan, Joanne Troutman, Jayme Hilsher-Sherman, Rebecca Yeager and John Yogodzinski.
Stacie and her husband, Shaun, and their children Christian, Jackson and Vivian, reside in Lewisburg. Both Stacie and Shaun serve as Board Members of the Lewisburg Youth Football League and Stacie serves on the Board of the Regional Engagement Center in Selinsgrove.